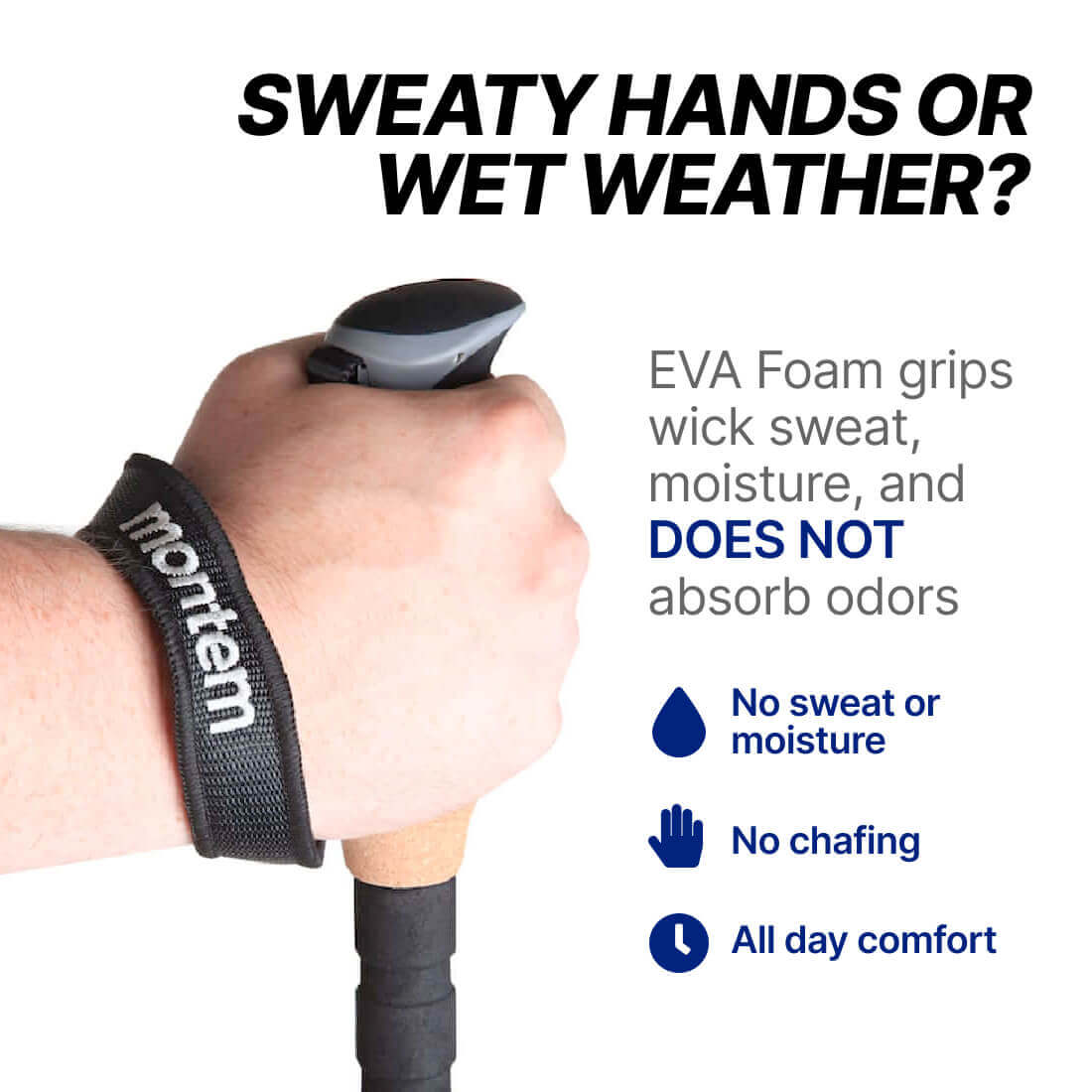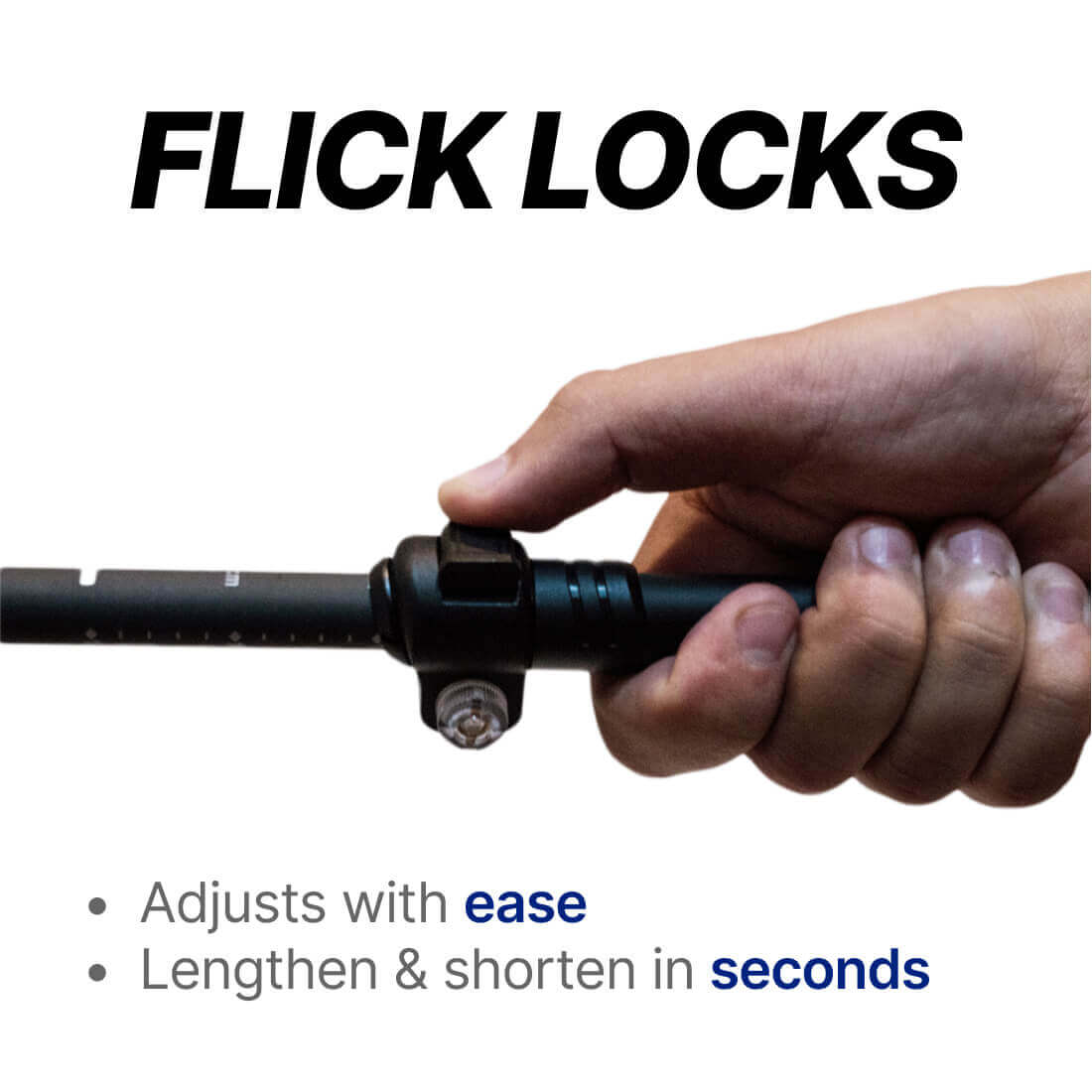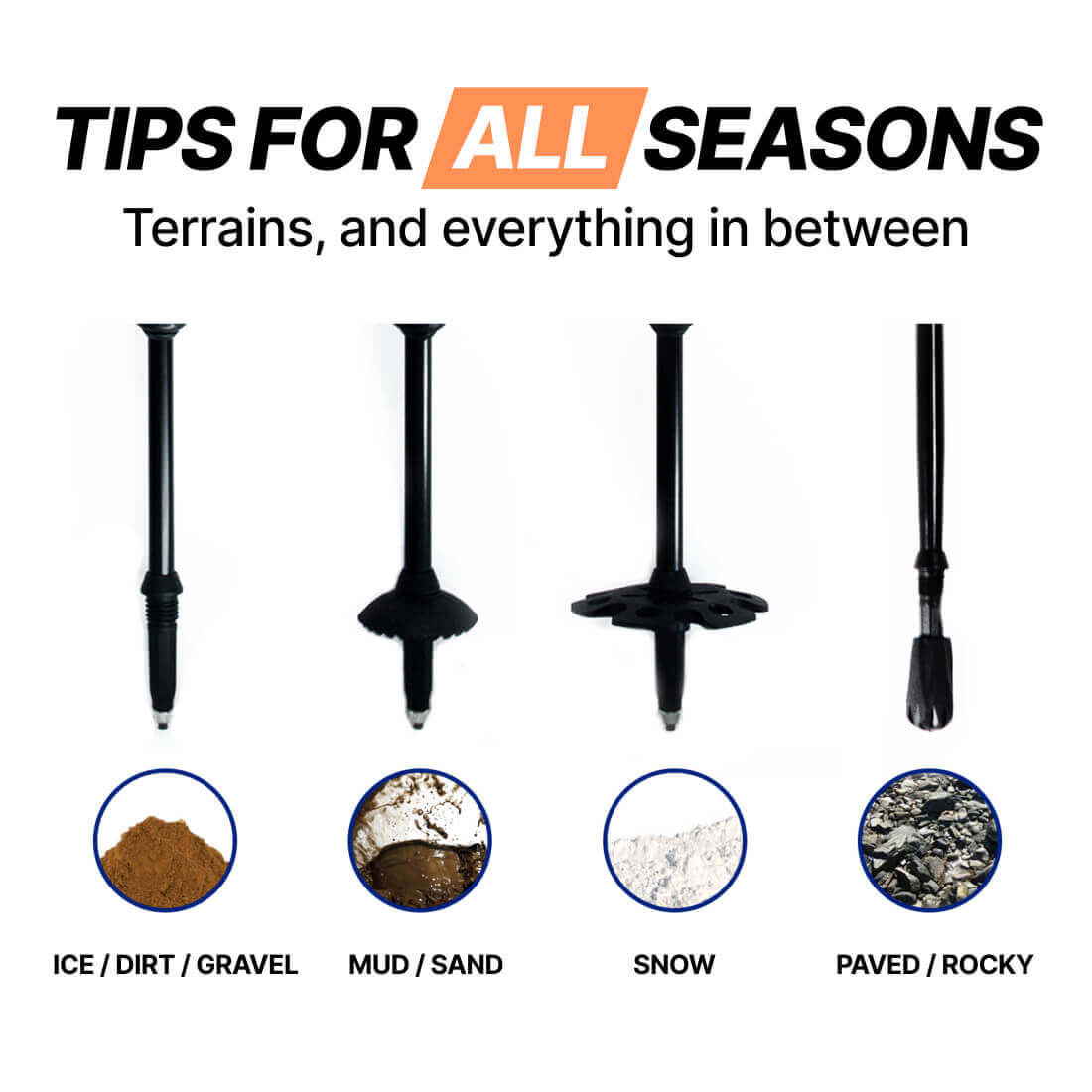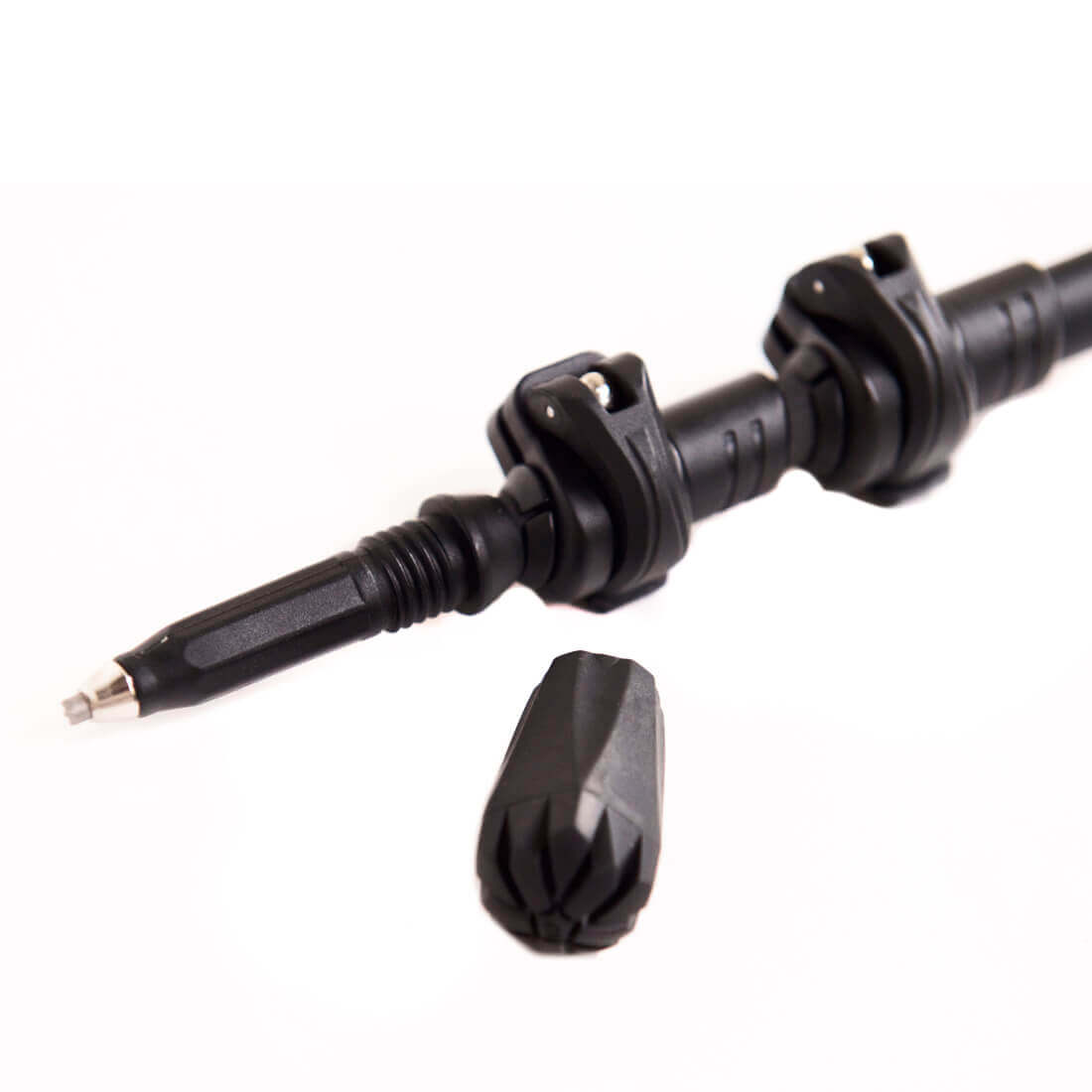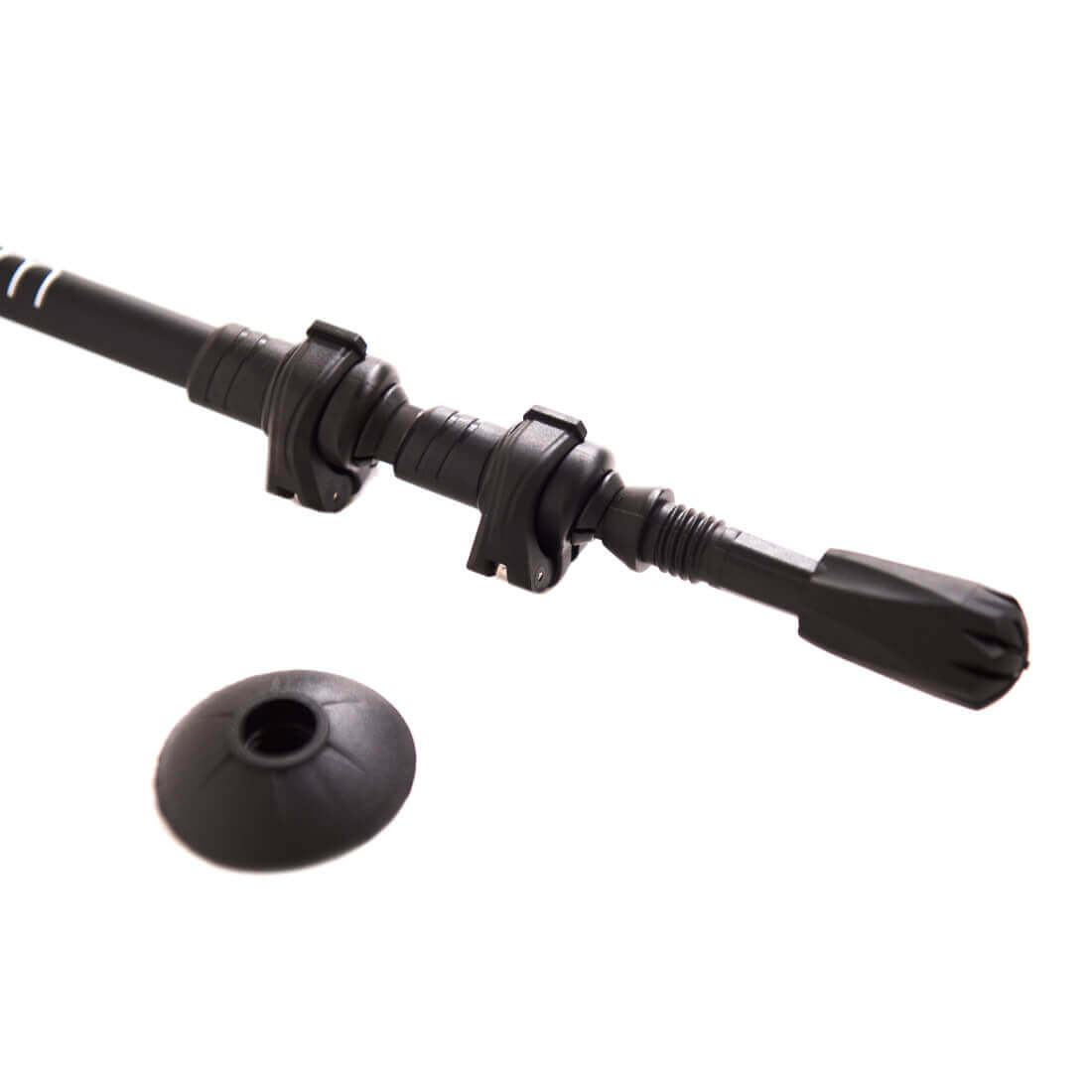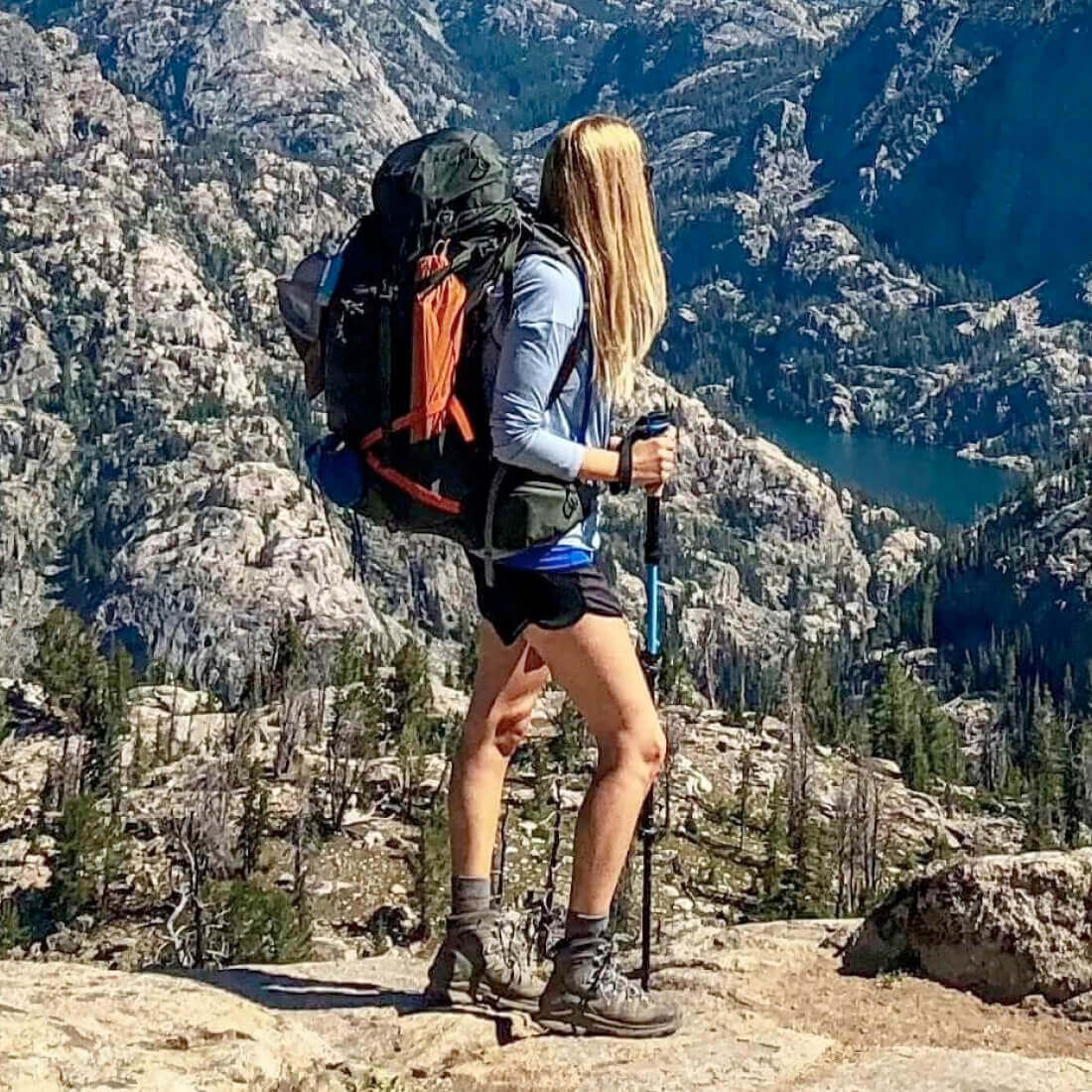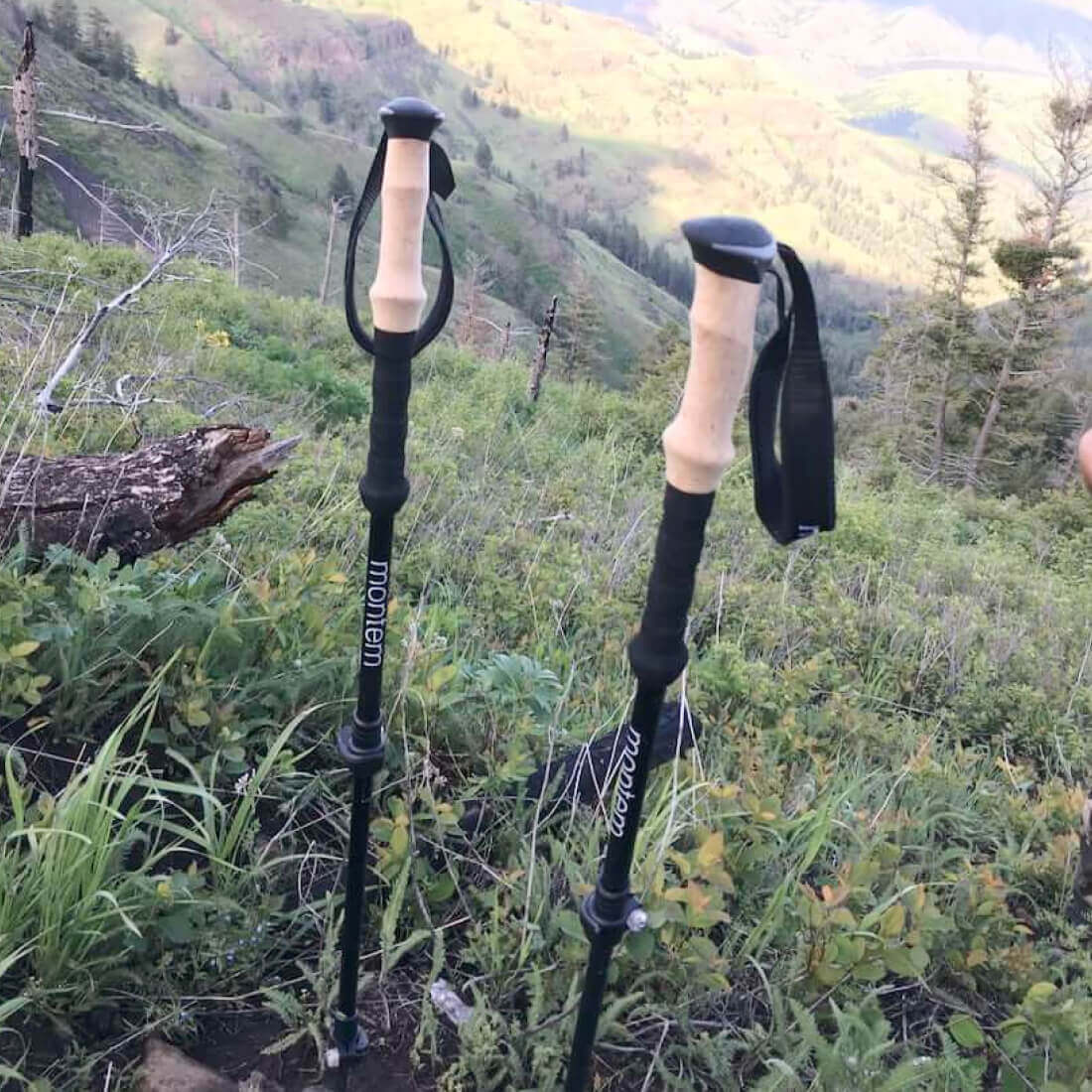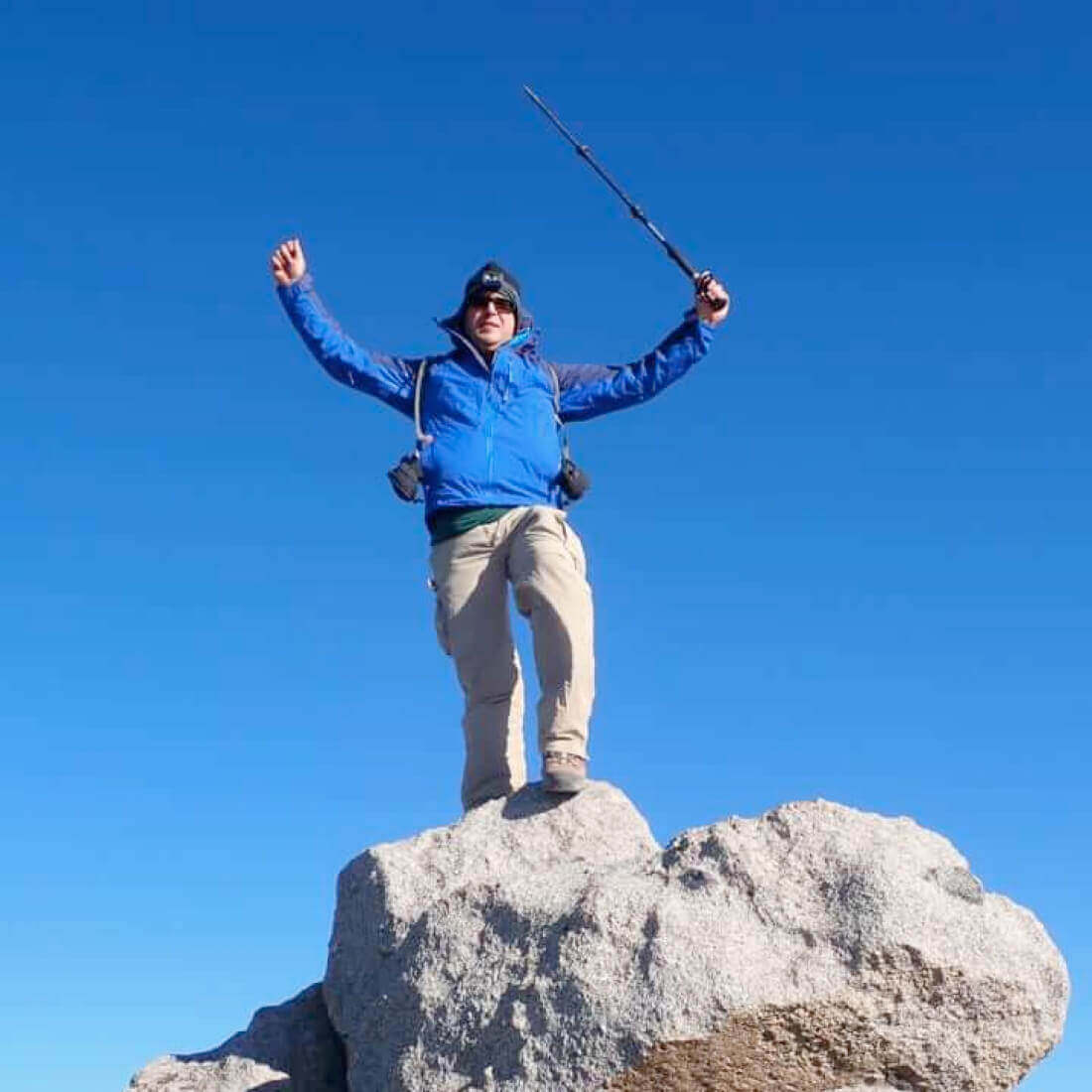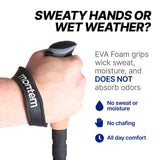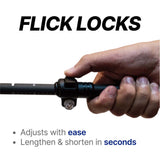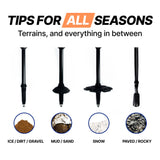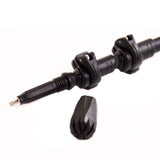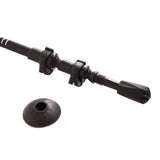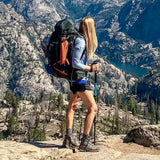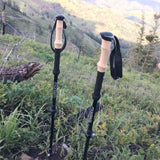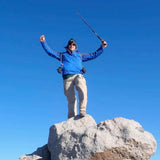 Ultra Light 100% Carbon Fiber Trekking Poles
The Ultra Light 100% Carbon Fiber model quickly adjusts from 24″ to 53″, comes equipped with easy to use flip locks, padded wrist straps, and carbide tips with removable rubber tip protectors.
Perfect travel companion, easily fitting into your backpack and suitcase
25,000+ poles sold with a 99.6% satisfaction rating
A product is sold every 7 minutes
We guarantee your gear will last you a lifetime
---
100% Satisfaction Guarantee.
Ultra Light 100% Carbon Fiber Trekking Poles
Ships free in the US
We also ship internationally.
Lifetime Guarantee
Your satisfaction, our promise.
No middle men, no mark ups
This is how we save your money.
Ultra Light 100% Carbon Fiber Trekking Poles
Product Description
Specs
| | |
| --- | --- |
| Shaft Construction: | 100% Carbon Fiber |
| Grip Material: | EVA Foam |
| Adjustable | Yes |
| Ultra Light | Yes |
| Maximum Length (in): | 53 |
| Minimum Length (in): | 24 |
| Maximum Length (cm): | 135 |
| Minimum Length (cm): | 61 |
| Weight Per Pair (oz): | 15.2 |
| Gender: | Unisex |
Carbon Fiber Poles were good.But I broke one pole.
One pole snapped. But Montem won't stand behind it. Not clear when I purchased them that I had to fill out a separate lifetime warranty form!! So beware!!
Excellent Function, Questionable Durability, Excellent Customer Service
I'm happy with the weight, feel, and ease-of-use of these poles.
I'm not so sure about the durability. On my first outing, the tip of one of the poles broke off. Montem said that was NOT typical and quickly sent me a replacement pair.
On a 90-mile hike of the Appalachian Trial NOBO through MA (CT to VT), the plastic locking nut on the adjustment lever proved to be a weak point. One fell apart and broke off. A second cracked. (There are 4 in a pair of poles). I had to resort to duct tape (fixing one of the pole segments) to finish the hike.
Once again Montem Customer Service was responsive. Unfortunately they don't have any replacement locking nuts, so they mailed me another set of poles. CRAZY. And actually not very helpful for field failures - I want a small supply of locking nuts with me so I don't have to duct tape in the field. So, I went and found that a 5mm wing nut (see photo) seems to work well as a replacement, though I haven't yet tested it in the field to confirm that it will not loosen up during heavy use.
Not bad but things to know
Just took them out for first time red river gorge. They were easy to adjust to desirable size.. The hand straps are a work in progress. Still trying to d
Figure out how to keep them my desirable tightness around my wrist. Keep loosing up as i go. But my problem that i have with them is that i lost my mud basket on one of the 3 mile into my hike. Other one was loose. Tighten back up next stop was loose again. Tighten up again and the seem to finally stopped spinning loose. If i could go back i would have lock tighten them or even superglued them on tight. I do like the feel of them. The price wasn't too bad. I feel it's a good product, but i wish i would have glued or checked more oven on the mudbaskets.
Excellent for regular walks and hikes and for touring the Holy Land
I brought both poles for my trip to Jordan and Israel. However, I only ever used one at a time as a tourist (I use both together at home). The single pole worked fine for balance on rough and sometimes slippery and steep paths in Jerusalem old town, at Petra and other sites. I walked a lot more than usual, and my feet and old ankle injury were fine! They fold up enough for my suitcase. I used the extra heavy tip protector.
Pole broke the first time we used it
These poles were highly rated but one of them broke the first time we used it. I'm not able to find any way to fix it so they're useless now. Don't buy.
Frequently Asked Questions
Trekking Poles
Why are Montem trekking poles better than "the other guys"?
Are Montem trekking poles easy to adjust? If so, how?
Is the wrist strap adjustable?
WHAT OUR CUSTOMERS ARE SAYING
Finally, an affordable carbon pole. Montem answers the most common gripe-price-with this sub-$80 offering that performs like it costs twice as much.
After about 40 hours of testing on trails, streets, beaches, and many places in between—including extensive handling and testing in a physical-therapy office, among therapists, nurses, patients, and doctors in an orthopedic group—we've determined that the Montem Ultra Strong Trekking Poles are the best for nearly everyone. They're simple to set up and use, comfortable, and ready to take a beating. Also, they're a bargain.
The Montem Ultra Strong Trekking Poles blend Aluminum 7075 with a top of the line telescoping system, allowing them to weigh only 9.6 ounces and condense to 24" while offering tested support of over 350lbs per set. Experience functionality wrapped in the sleek, rugged look you've come to expect from Montem.
Montem Trekking Poles are a great deal for the value they provide. From committed outdoor enthusiasts to local strollers, these poles will offer a great work out, as well as a sturdy base you can rely on. For the price, it doesn't get much better than this.
Montem nailed important details like choke-up extensions on the grips, in-field adjustments for the locking mechanism, and easily adjustable straps.