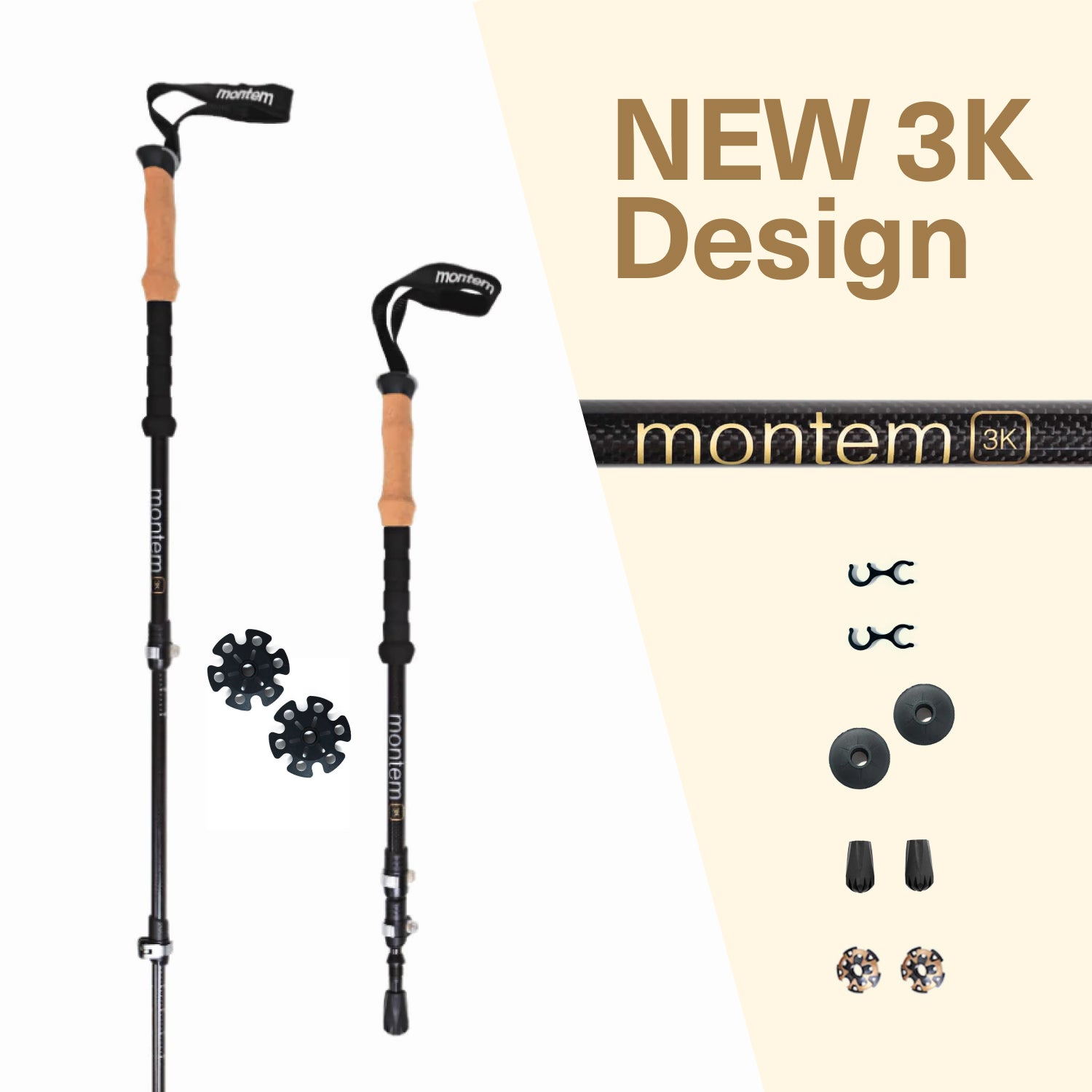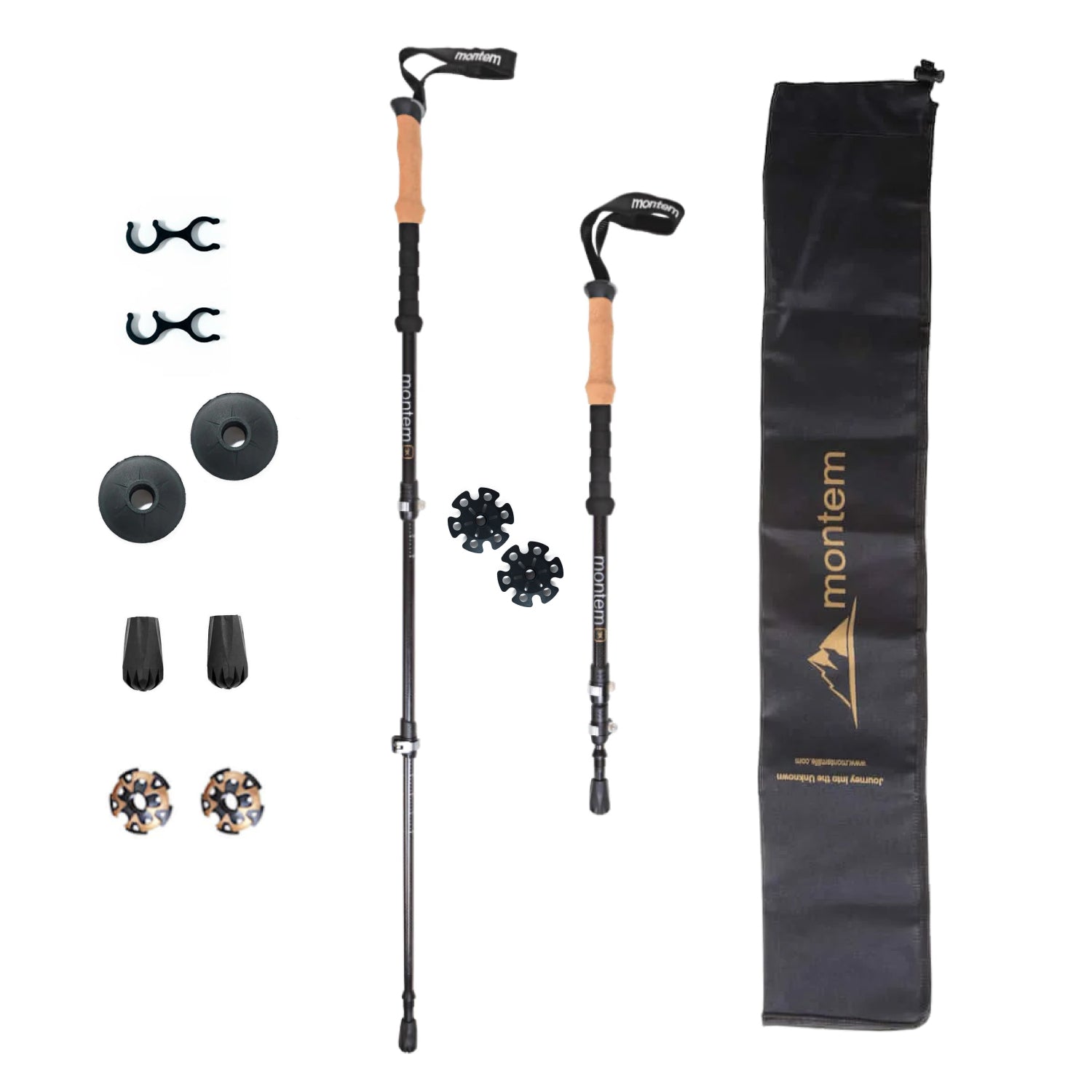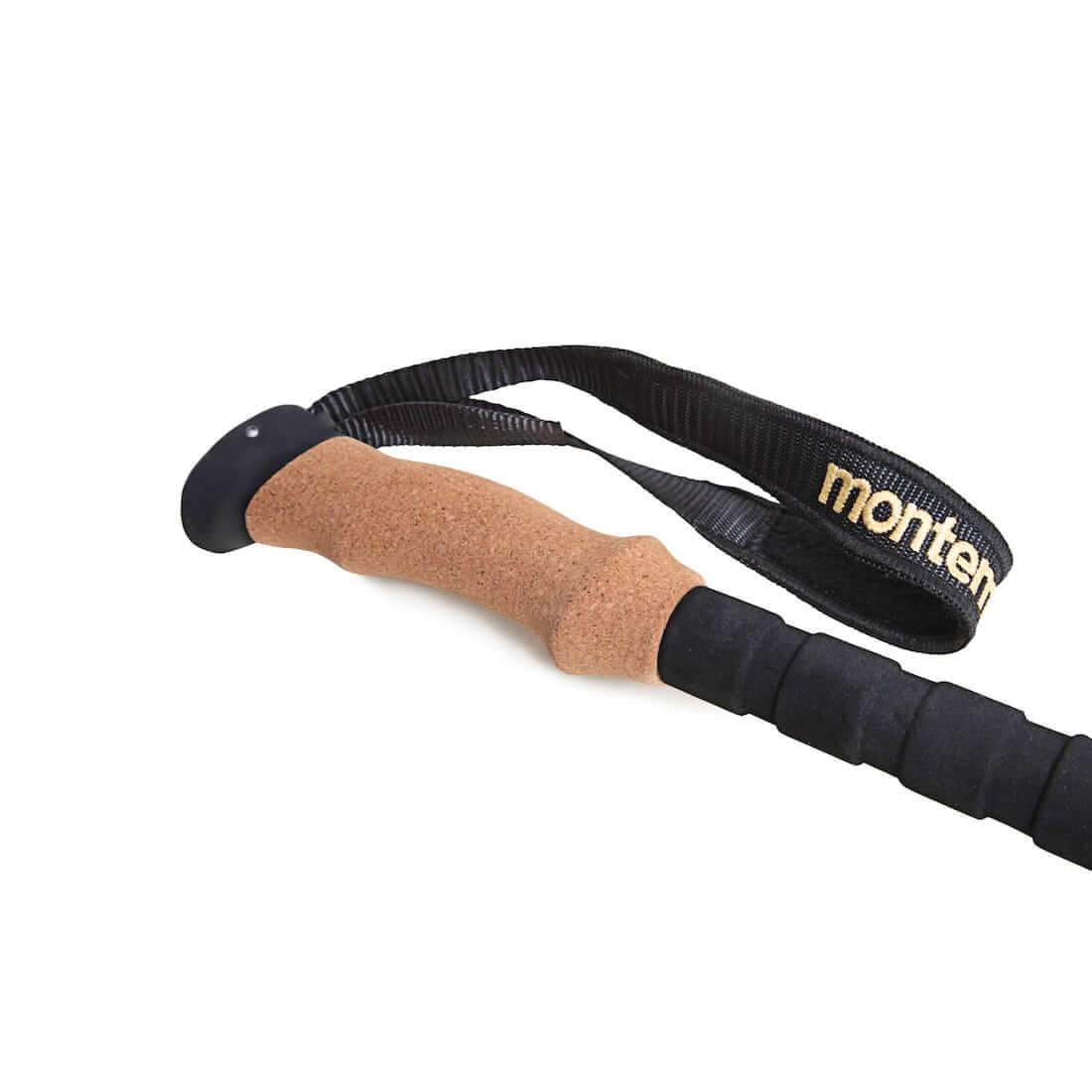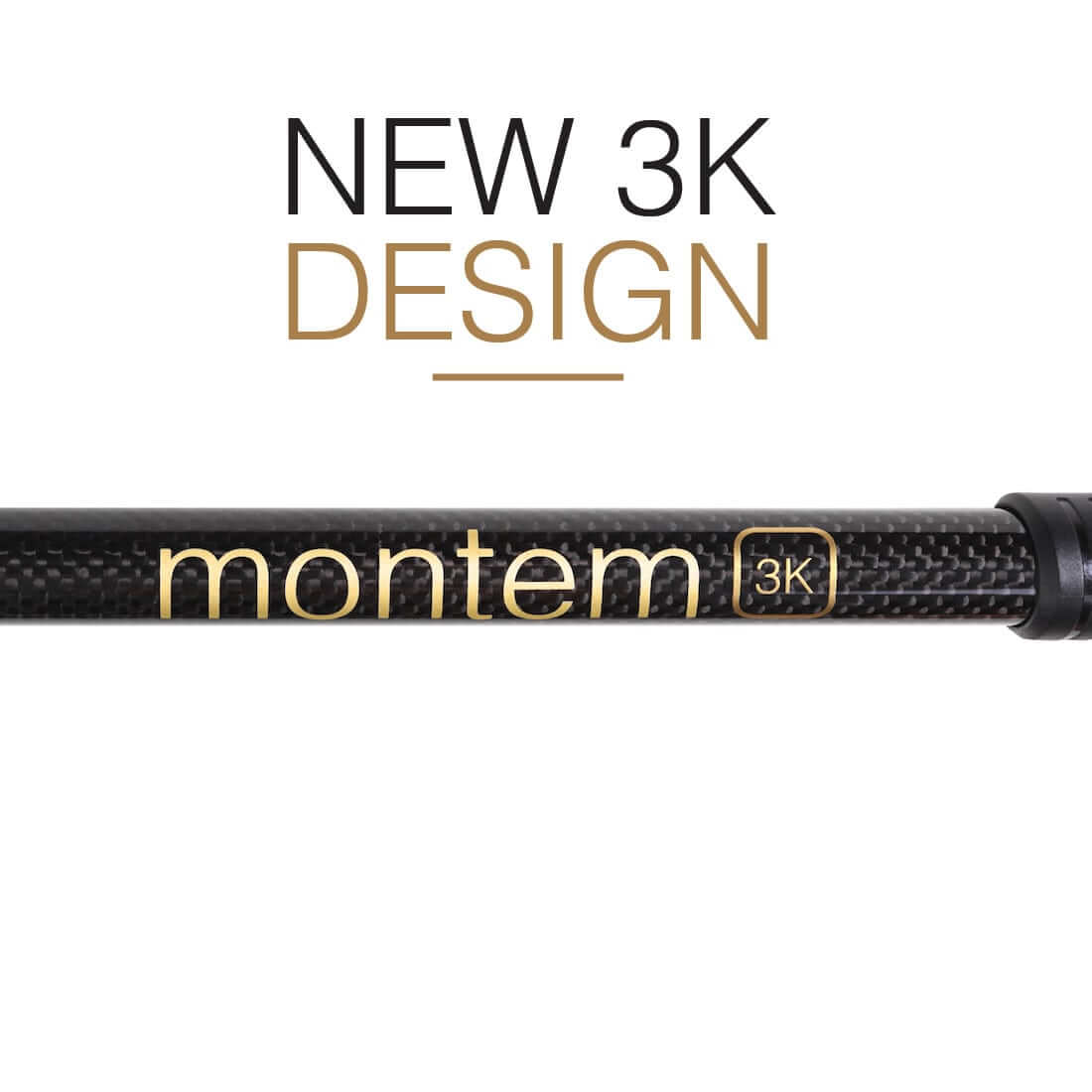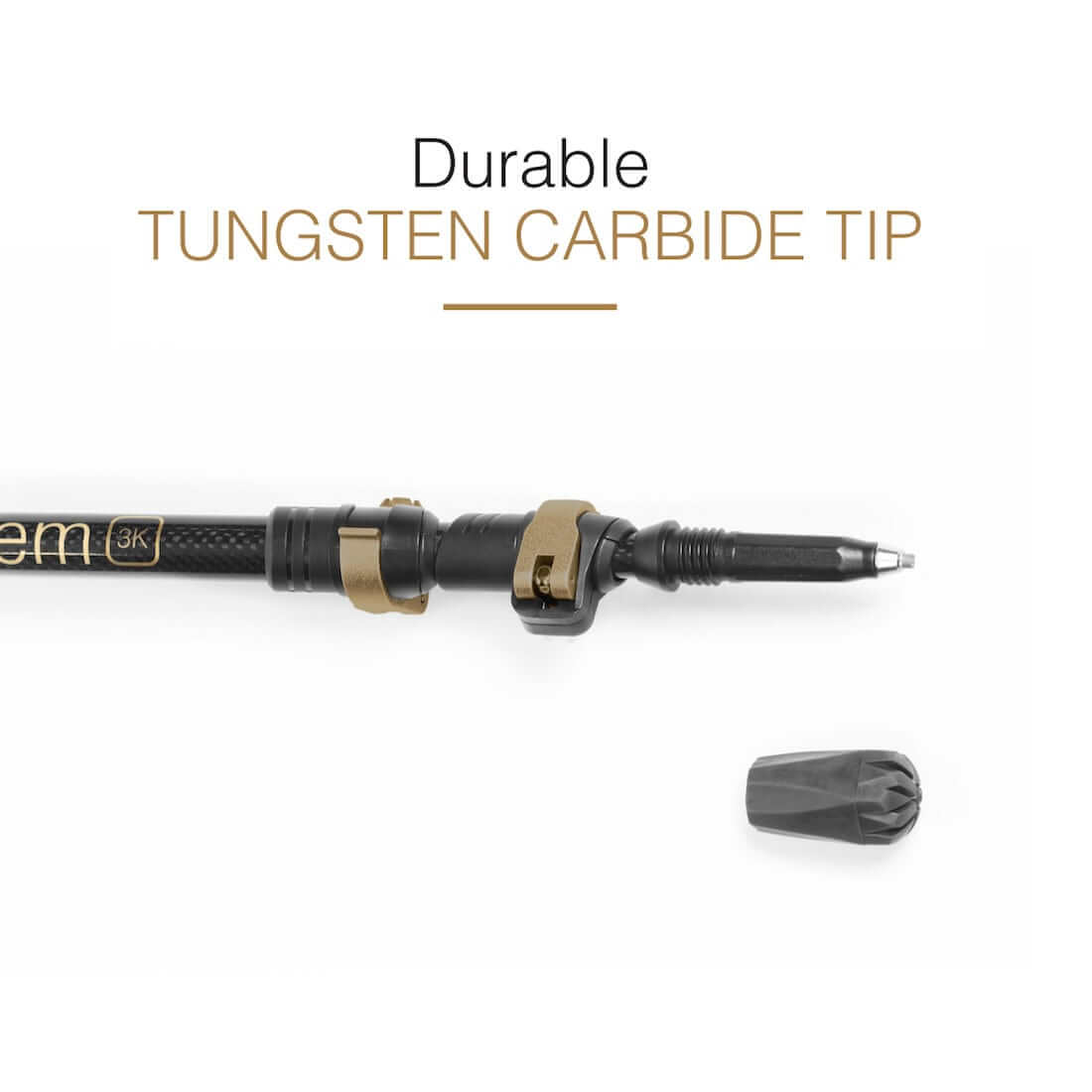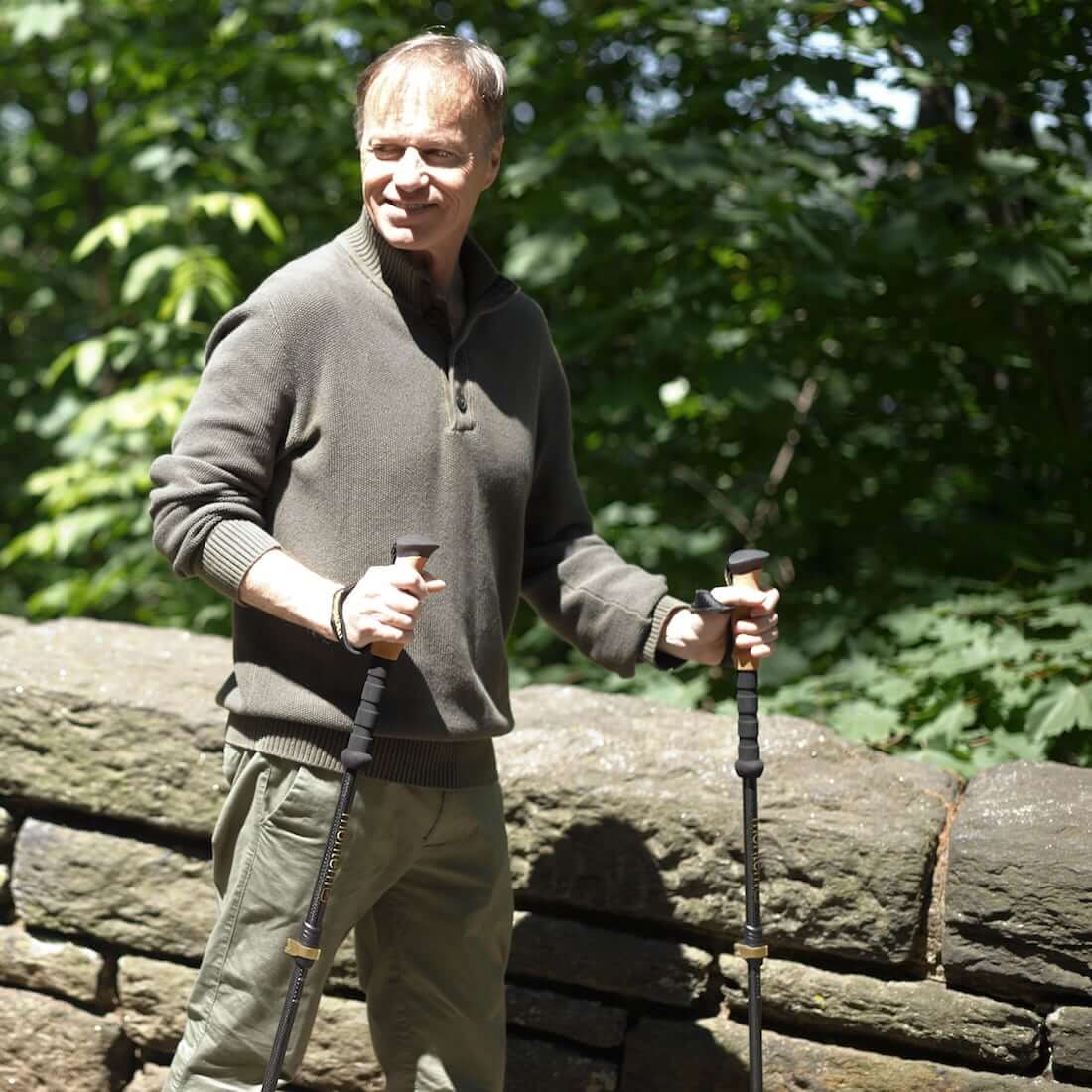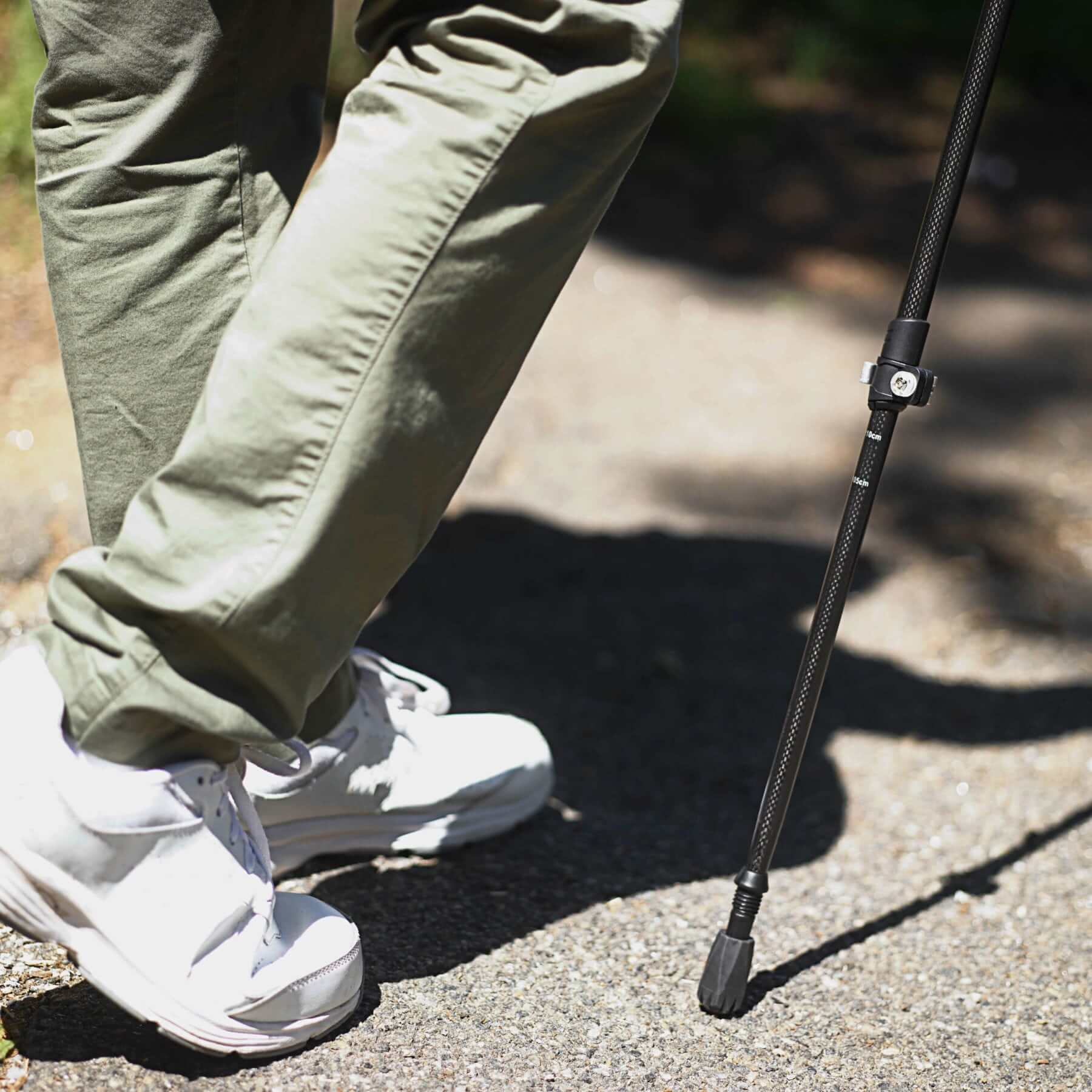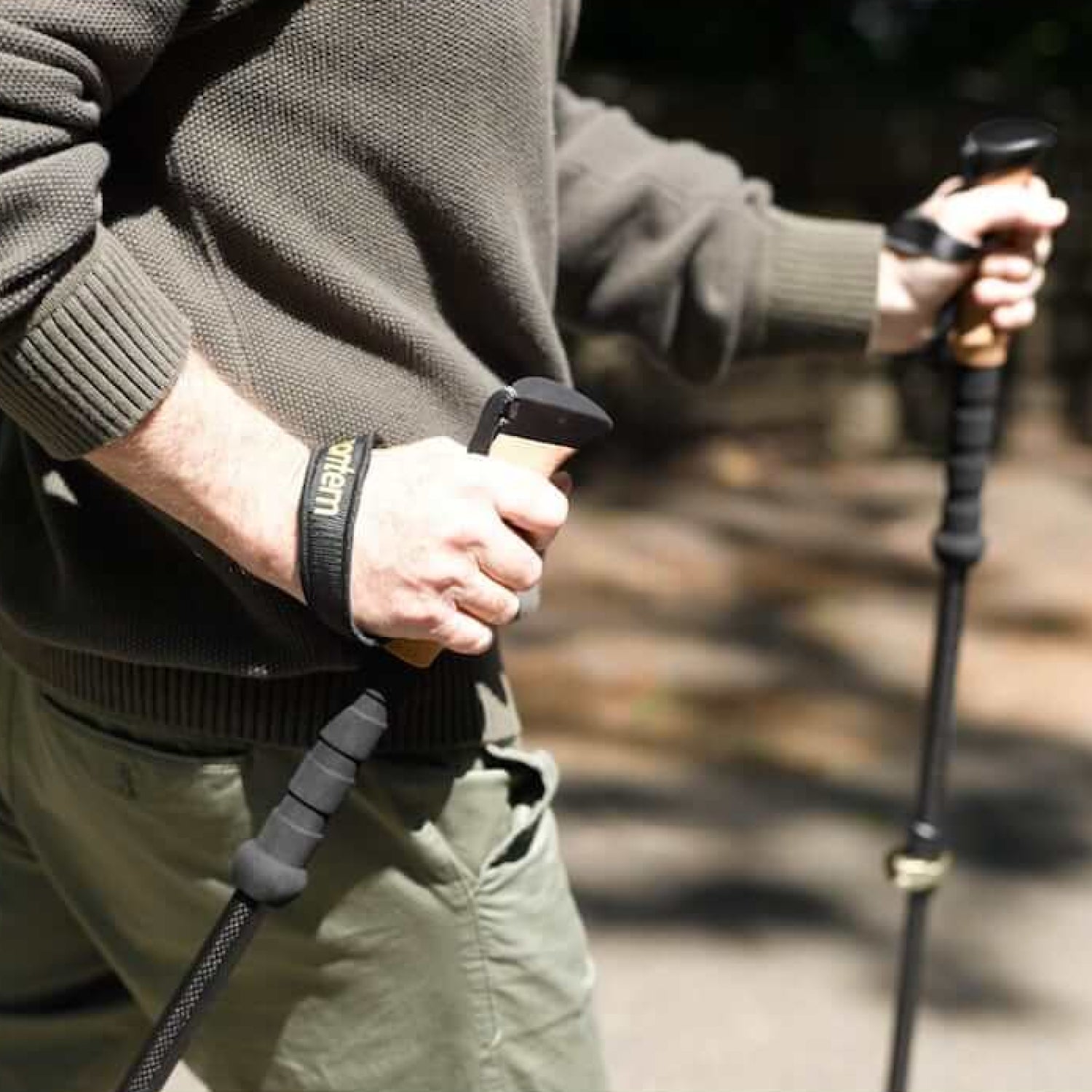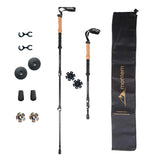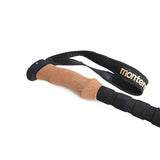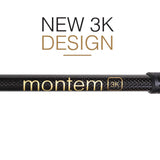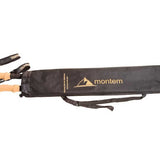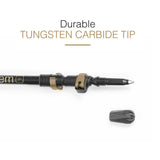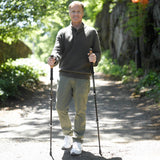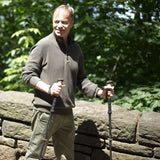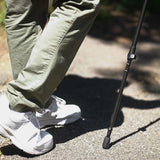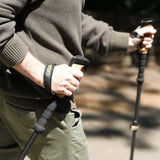 Ultra Light 3K Carbon Fiber Trekking Poles
The Ultra Light Carbon 3K poles for 4 season terrain combine their 100% carbon fiber telescoping shafts with the ultra lightweight of 7.8 oz per pole for easy, strong, and light use.
The key is in the new 3K design

 

– woven 100% carbon fiber that responds more naturally to pressure, allowing the poles to withstand even more force on your journey
Still the same lightweight and resilient build of sheet carbon, but even stronger
Included: One Pair of Snow Baskets, One Pair of Rubber Tip Protectors, One Pair of Mud Baskets, One Carrying Case
10,000+ poles sold with a 99.4% satisfaction rating
We guarantee your gear will last you a lifetime
100% of buyers said they were satisfied.
---
100% Satisfaction Guarantee.
Ultra Light 3K Carbon Fiber Trekking Poles
Ships free in the US
We also ship internationally.
Lifetime Guarantee
Your satisfaction, our promise.
No middle men, no mark ups
This is how we save your money.
Ultra Light 3K Carbon Fiber Trekking Poles
Product Description
Specs
| | |
| --- | --- |
| Shaft Construction: | 100% 3K Carbon Fiber |
| Grip Material: | Cork |
| Adjustable: | Yes |
| Ultra Light: | Yes |
| Maximum Length (in): | 53 |
| Minimum Length (in): | 24 |
| Maximum Length (cm): | 135 |
| Minimum Length (cm): | 61 |
| Weight Per Pair (oz): | 15.6 |
| Gender: | Unisex |
Best poles on the market
I have a spinal injury, and have been using Trek poles for about 20 years. So glad I found Montem a few years back. It's not often that you find the best lightweight, best looking, best performing, and best customer service all in one, but I could not live without them. The Carbon fibre is beautifully constructed, I get at least one person a week asking me where I bought my poles, so I tell them.
Thank you to Montem, you made my life better!
Tony V
Why did I wait so long?
Trekking poles just don't get any better than these!
1st poles
Very light weight at a great price and seems to be made with great quality as well.
Ultra Light 3K Carbon Fiber Trekking Poles - Pair
Good, but adjustment is not easy.
I am an 83 year old woman who likes to hike the excellent park trails here in Minnesota. So, I ordered these poles as a second set, allowing me to keep one in the car for impromptu hikes. These trekking poles are sturdy, lightweight with nice cork handles. But, I like my old REI poles better because they are more easily adjustable. I have been walking with the new poles and had the adjustable section give way, slipping back into itself. Also, the hand straps are not easy to adjust, at least when compared to the REI poles. That said, with their pointed ends exposed, they were literally life savers this Minnesota winter, allowing me to navigate the icy snowy roads
Frequently Asked Questions
Trekking Poles
Why are Montem trekking poles better than "the other guys"?
Are Montem trekking poles easy to adjust? If so, how?
Is the wrist strap adjustable?
WHAT OUR CUSTOMERS ARE SAYING
Finally, an affordable carbon pole. Montem answers the most common gripe-price-with this sub-$80 offering that performs like it costs twice as much.
After about 40 hours of testing on trails, streets, beaches, and many places in between—including extensive handling and testing in a physical-therapy office, among therapists, nurses, patients, and doctors in an orthopedic group—we've determined that the Montem Ultra Strong Trekking Poles are the best for nearly everyone. They're simple to set up and use, comfortable, and ready to take a beating. Also, they're a bargain.
The Montem Ultra Strong Trekking Poles blend Aluminum 7075 with a top of the line telescoping system, allowing them to weigh only 9.6 ounces and condense to 24" while offering tested support of over 350lbs per set. Experience functionality wrapped in the sleek, rugged look you've come to expect from Montem.
Montem Trekking Poles are a great deal for the value they provide. From committed outdoor enthusiasts to local strollers, these poles will offer a great work out, as well as a sturdy base you can rely on. For the price, it doesn't get much better than this.
Montem nailed important details like choke-up extensions on the grips, in-field adjustments for the locking mechanism, and easily adjustable straps.