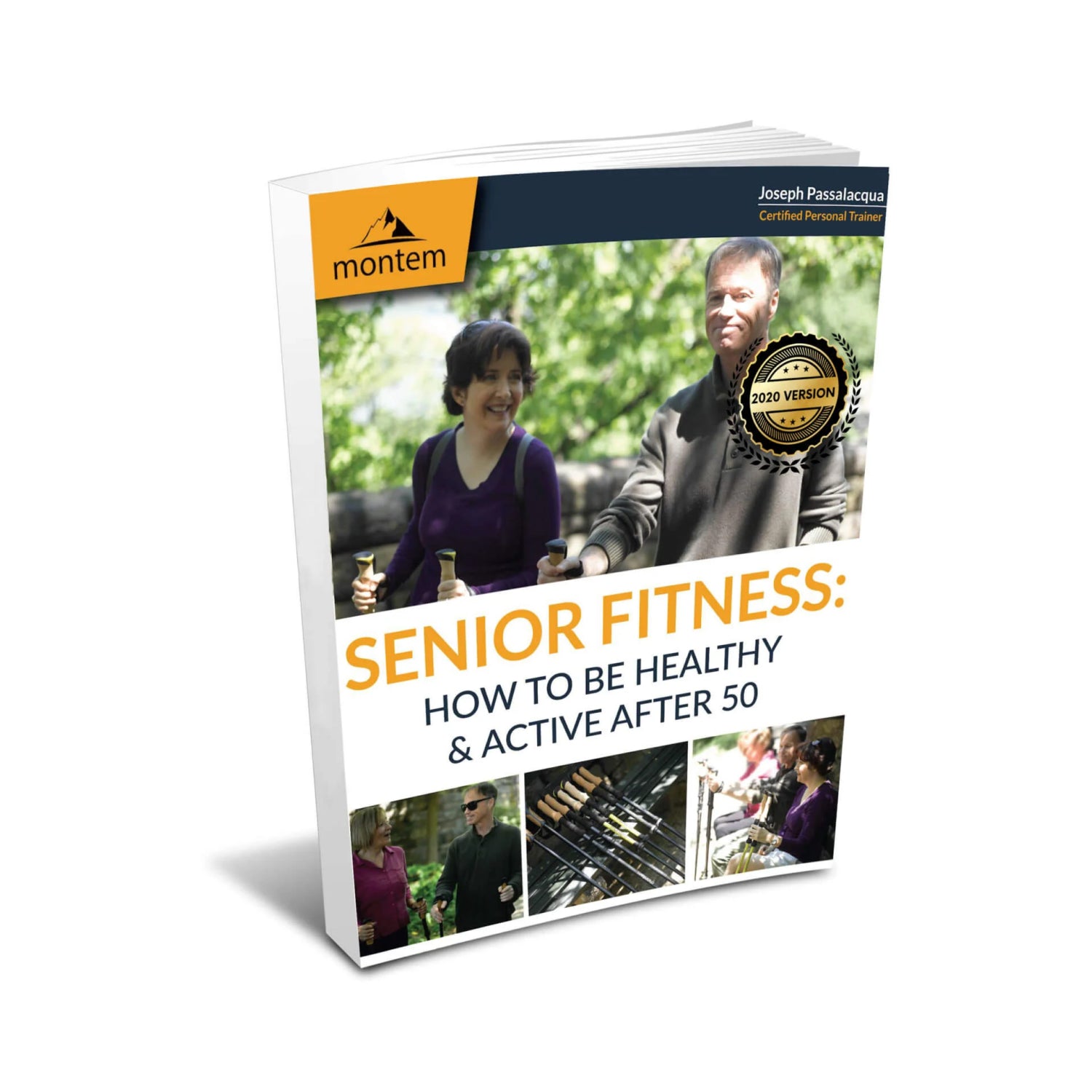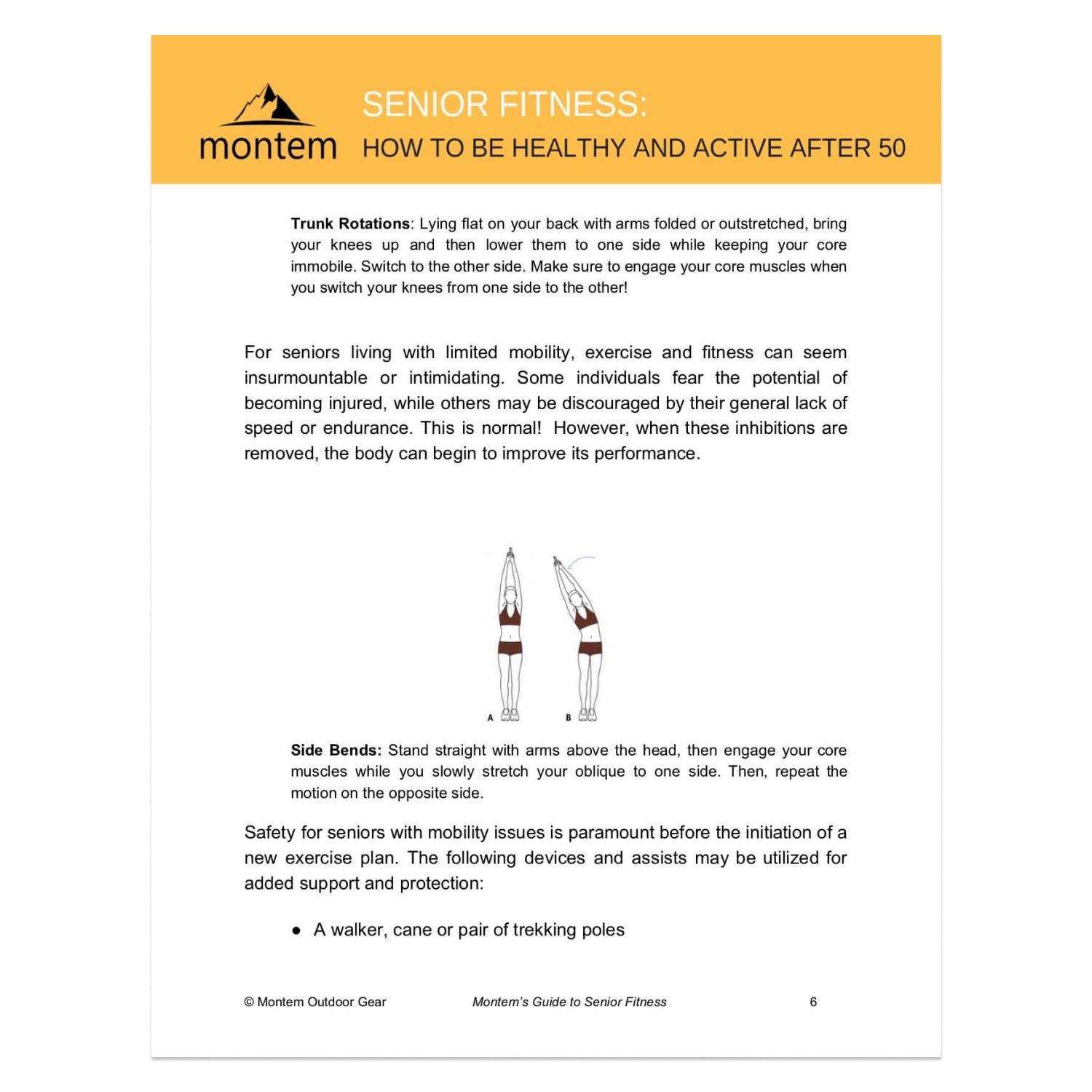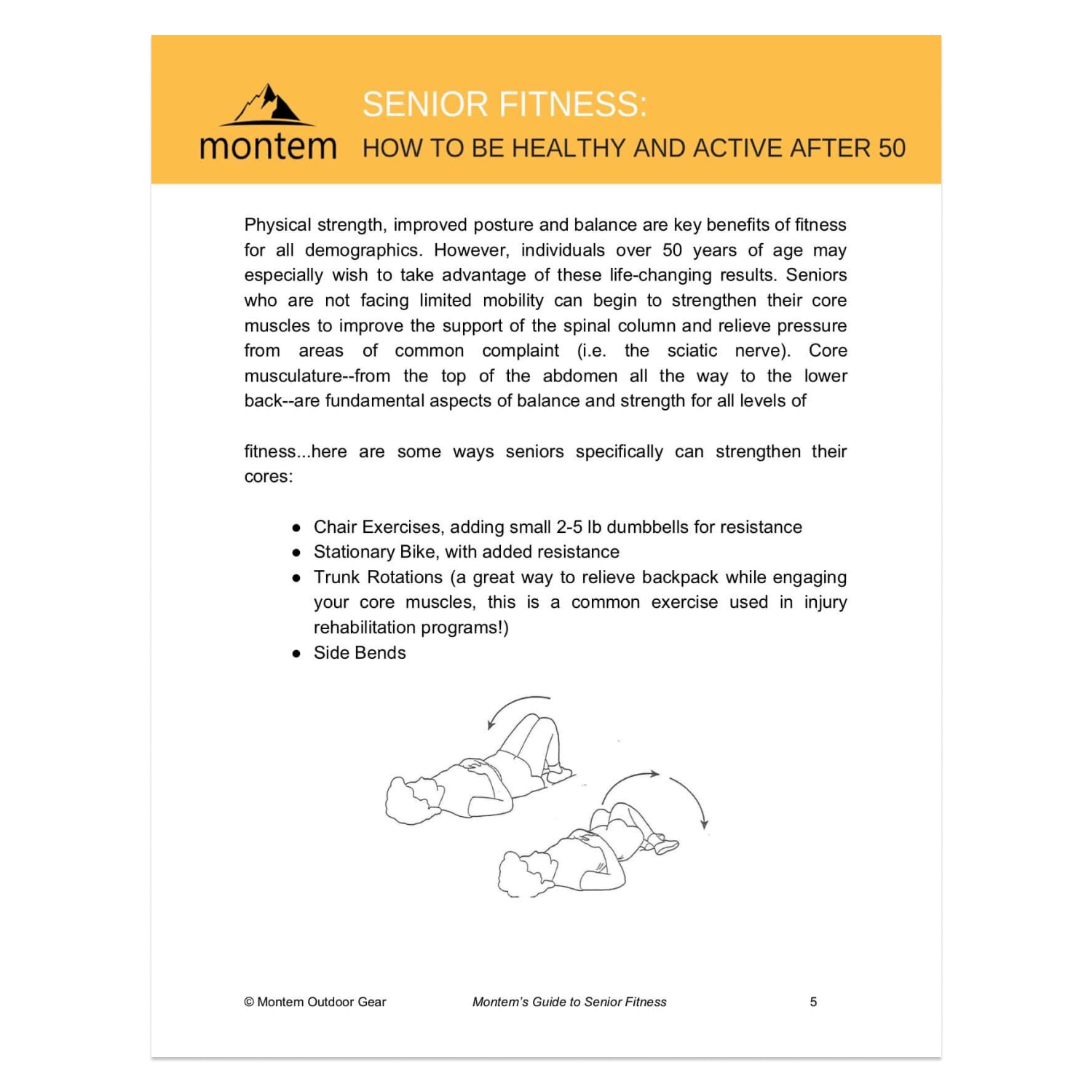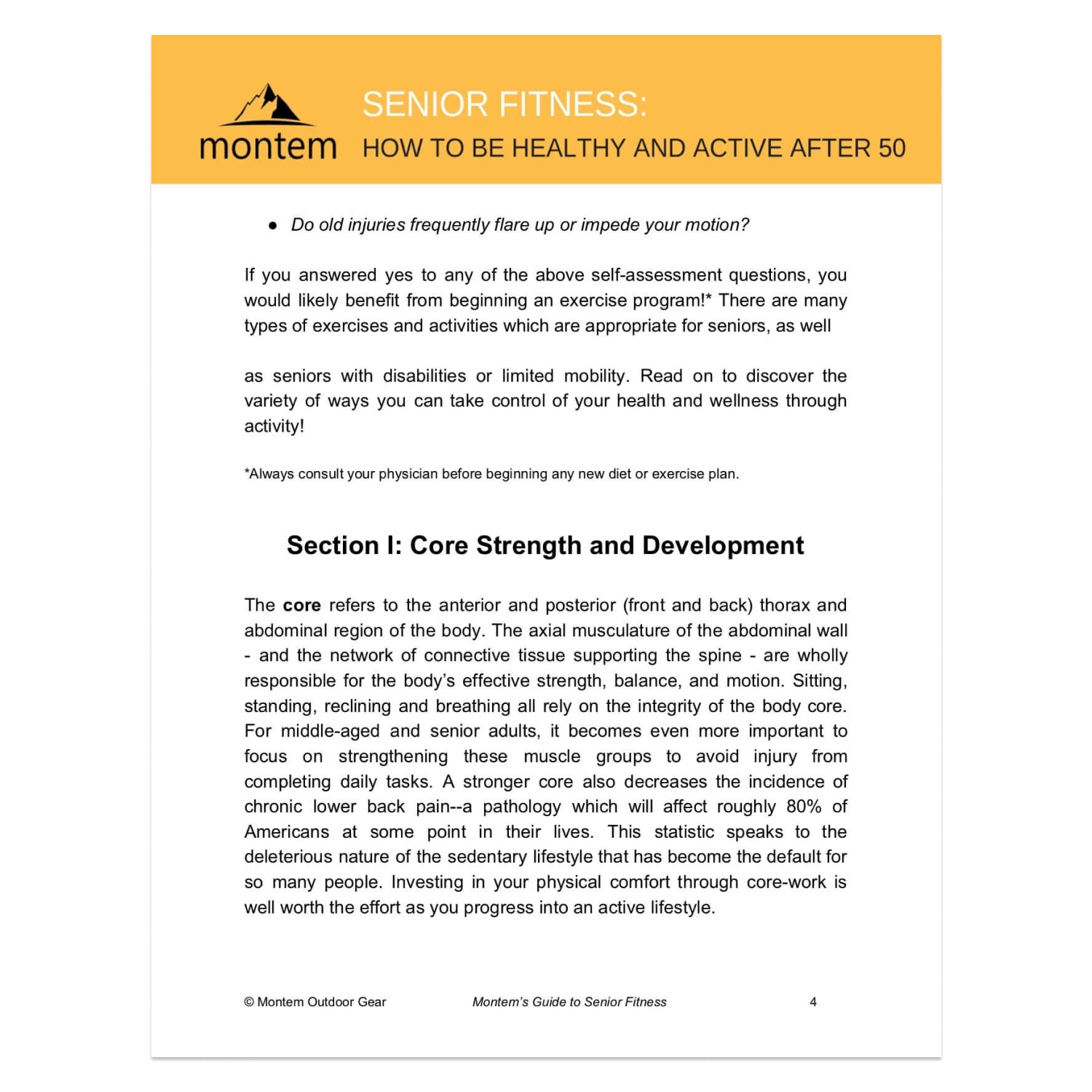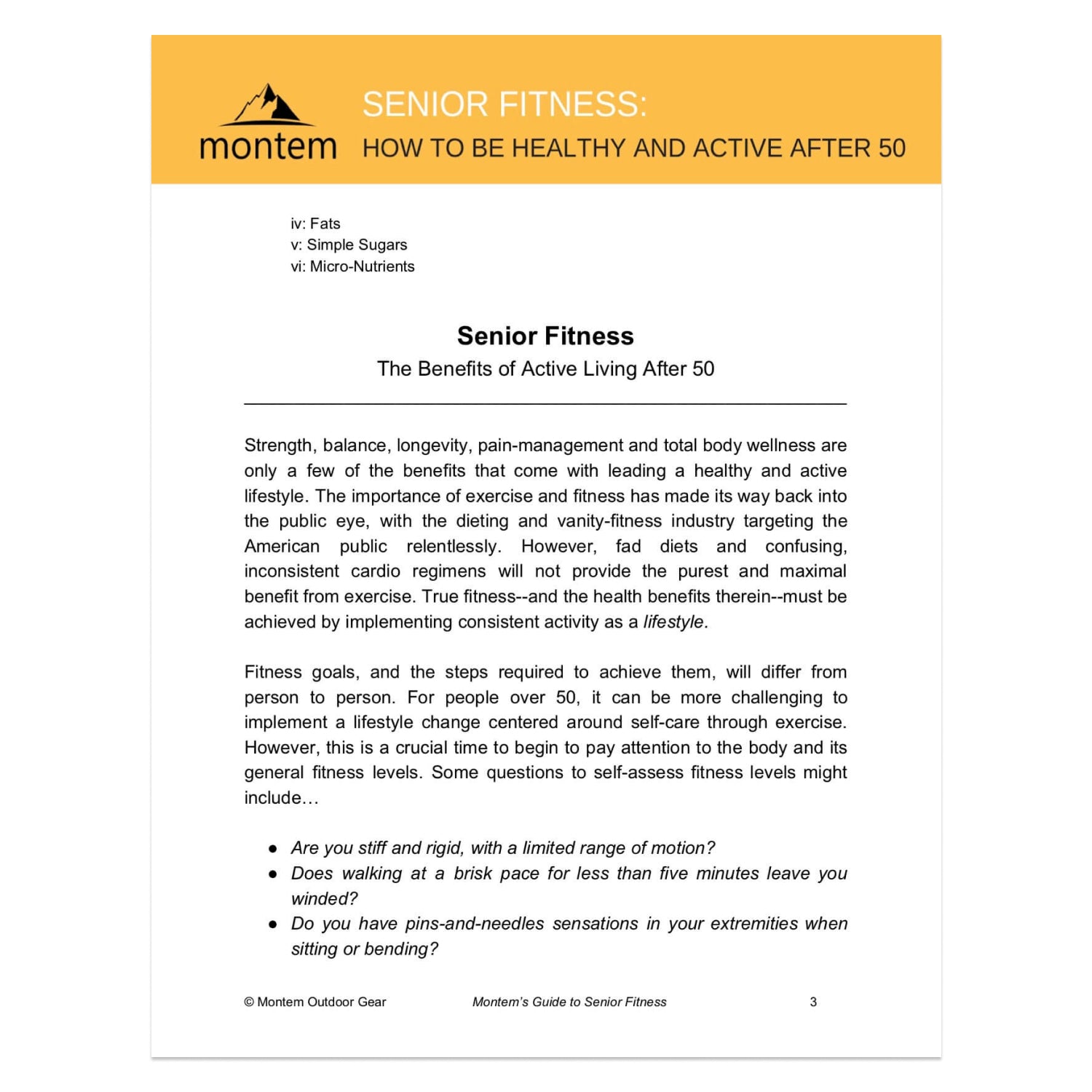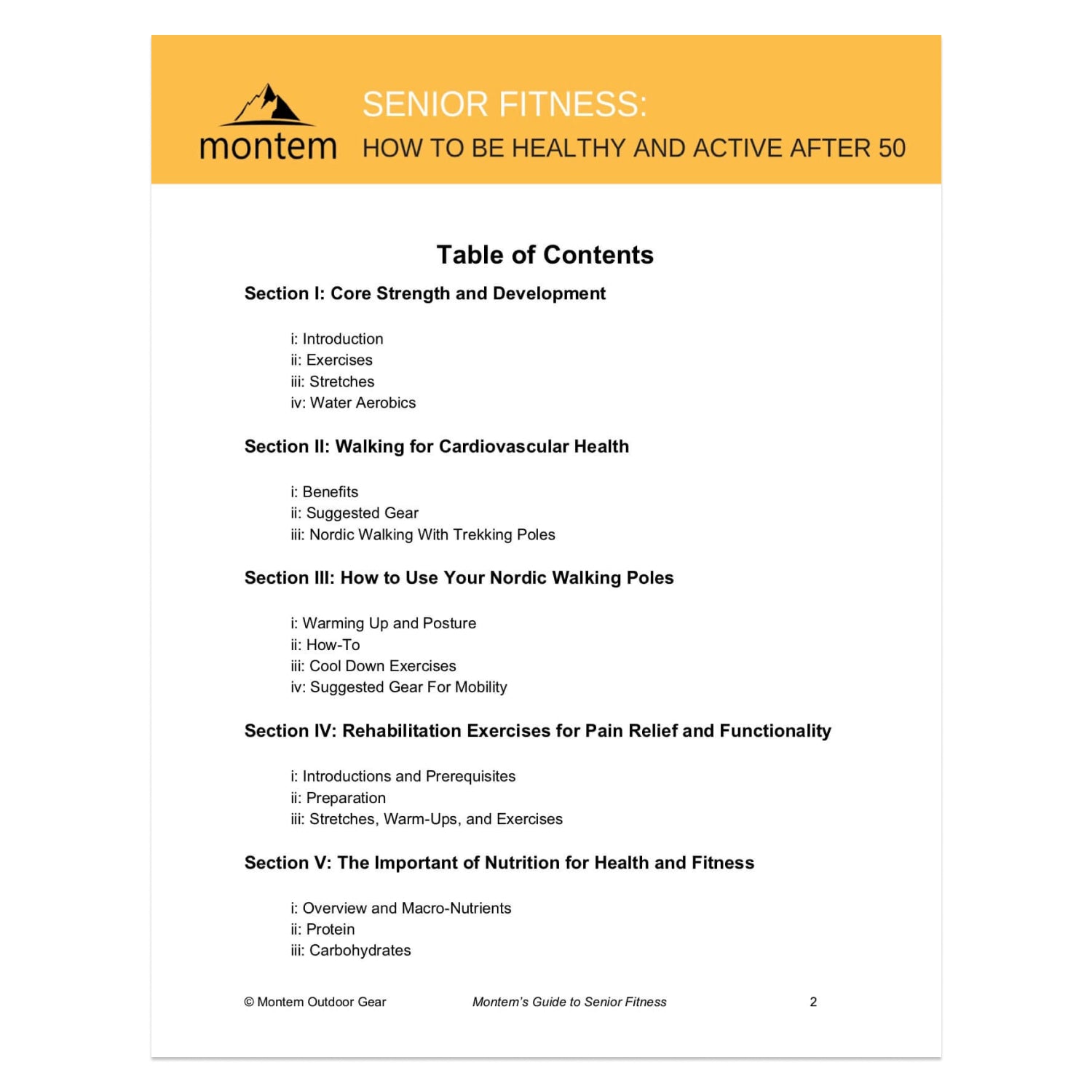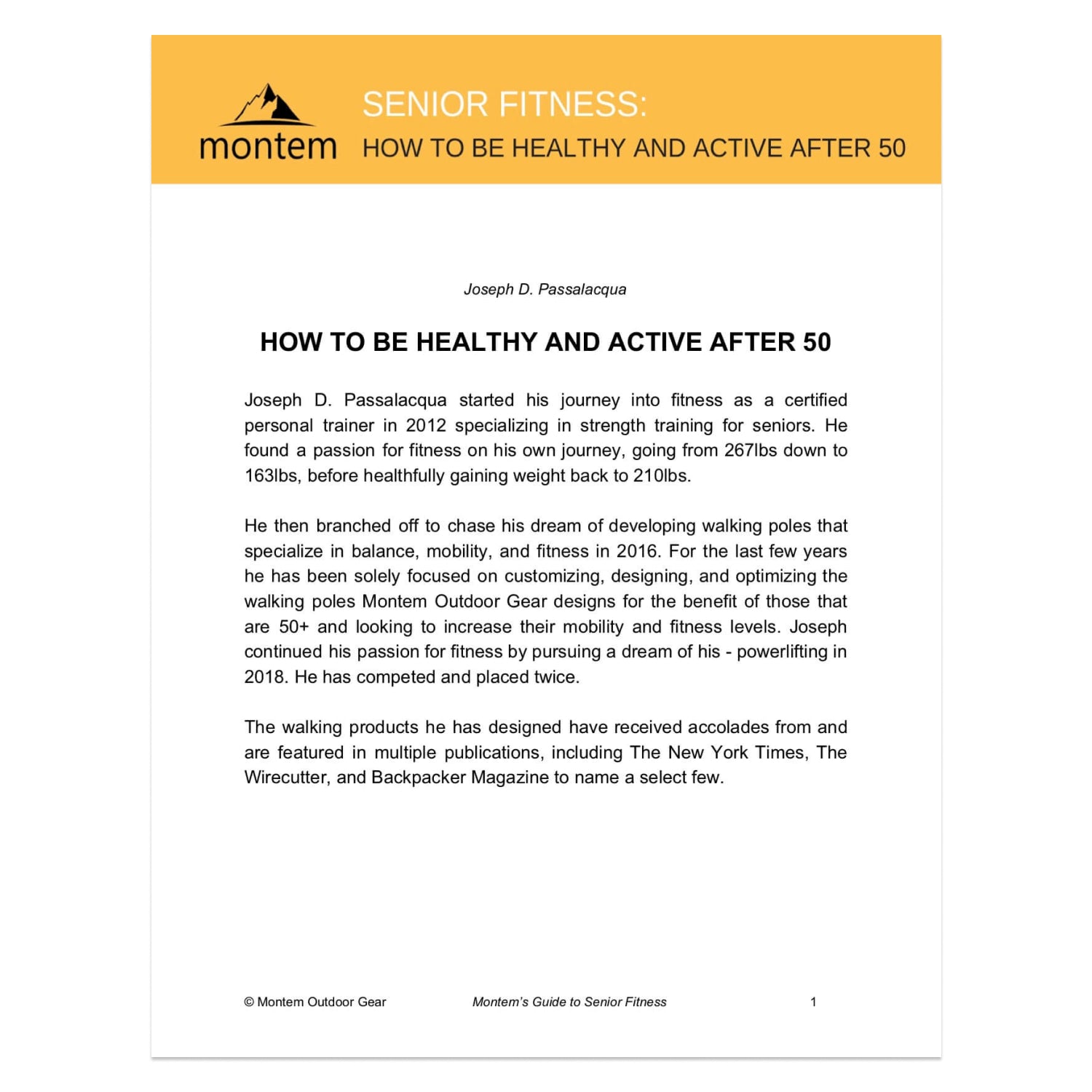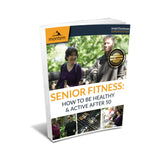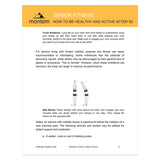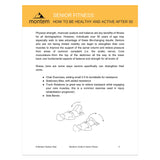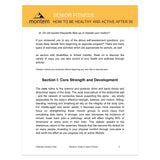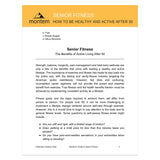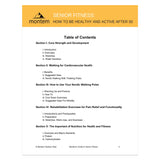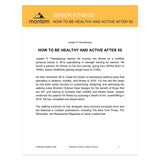 Senior Fitness: How To Be Healthy Ages 50+ (eBook)
Strength, balance, longevity, pain-management and total body wellness are only a few of the benefits that come with leading a healthy and active lifestyle. The importance of exercise and fitness has made its way back into the public eye, with the dieting and vanity-fitness industry targeting the American public relentlessly. However, fad diets and confusing, inconsistent cardio regimens will not provide the purest and maximal benefit from exercise.

True fitness-and the health benefits therein--must be achieved by implementing consistent activity as a lifestyle.

---
100% Satisfaction Guarantee.
Senior Fitness: How To Be Healthy Ages 50+ (eBook)
Ships free in the US
We also ship internationally.
Lifetime Guarantee
Your satisfaction, our promise.
No middle men, no mark ups
This is how we save your money.
Senior Fitness: How To Be Healthy And Active (Ages 50+) (eBook Download - Printable)
Easy reading, extremely informative and inspiring. It helped me to change my life and now as a 45-year-old - I FEEL GREAT!
See how to be healthy and amazingly fit after the age of 80. Really good book
This book is one you need to read and own! The author, in a clear, concise manner covers what each of us needs to know about diet and exercise.
Dear Joseph,
I'm writing to you to let you know that your Senior Fitness e-book has made a world of a difference in my health.
I'd gone through a long period of inactivity brought on by a bad back and sore legs, and at 70 years-old its hard for me to follow along to the more difficult exercises available out there.
The exercises in your e-book are simple enough for me to manage yet very effective, and I don't end up tired afterward. Instead, I feel re-energized and after a week or so I'd be able to take walks in the park longer by the day! I feel stronger and healthier, and I can walk confidently wherever I go.
Thank you so much for this great e-book and your wonderful tips!
Sincerely,
Ashley T.
Frequently Asked Questions
Other Adventure Gear
What is outdoor gear?
What do you wear for outdoor activities?
How do I choose the best outdoor gear?
WHAT OUR CUSTOMERS ARE SAYING
Trekking Pole Mud Baskets. Excellent mud baskets. They kept my poles afloat in the muddy backwoods of Florida.
Trekking Pole Tip Protectors. An excellent addition to any pair of poles. Personally, I use Montem's Ultra Light Carbon poles, and these tips drastically increase the longevity of the carbide tips. Grabbed a pack of 5 for my wife and they fit her poles as well (not Montem poles, but she's going to be switching over soon, haha!).
Trekking Pole Tip Protectors. Ideal for use of poles indoors. I have had many spinal surgeries, and require the poles for support with walking. The tip protectors have terrific grip, but do not mark up the floor.
Trekking Pole Tip Protectors. Great tips for hiking poles. These fit well, but I taped them to the poles to maintain.
Trekking Pole Tip Protectors. New tips. My wife uses these instead of a cane so I double ordered to keep her supplied.
Oceanum Dry Bag. Waterproofing. I'm concerned about waterproofing when closing the bag. When the bag is closed in accordance to the instruction, which is nicely displayed by the way, I can squeeze air from the bag with my puffer jacket inside. I can hear air being sucked back in. I was thinking that this could also draw in water. Otherwise, the bag seems very durable and I love the color (yellow). After testing the bag while camping, I found the bag to be true to what it was designed for. It protects any content as long as it can be closed as recommended. I'm very satisfied with the Montem bag.
Oceanum Dry Bag. This bag is awesome, very affordable and very good quality materials. I decided to get mine a couple days ago bc I needed a new bag to carry my stuff everyday in the city, and it was really important for me to get something waterproof bc of the rain and the snow. This bag is awesome, very affordable and very good quality materials, I definitely recommend this bag not just for hiking - I think it's also really useful for everyday activities. I love mine.
Oceanum Dry Bag. I bought the 5L, 10L, 20L, and 30L oceanum db for my kayak team, and they worked like a charm. All of our electronics stayed dry. One bag fell into the water, and to my excitement the seal held perfectly. No damage at all, no water leak. Excellent product.
Thicc Hammock Straps (One Pair). Straps are good quality and plenty long to hook any hammock up.
Swatter Mosquito Net. I think the net is great and it does a good job for the most part, but if your skin is pressed up against the net (even through the hammock) mosquitos can still get you. I don't think this is the fault of the manufacturer but it is an issue. It has an easy setup and convenient hooks to hold a lamp/fan etc.